When you set out to buy your first house, know ahead of time that it won't be a fairy-tale like experience. It won't be all peaches and cream. There are certain processes you must follow, a specific order of things, and there may be complications along the way. Do not get excited about a particular home until you've reached the closing table. Educate yourself in advance so you're prepared for delays and unforeseen expenses along the journey. By knowing what to expect along the way, you can increase the chances of being able to enjoy the whole experience of buying your first home.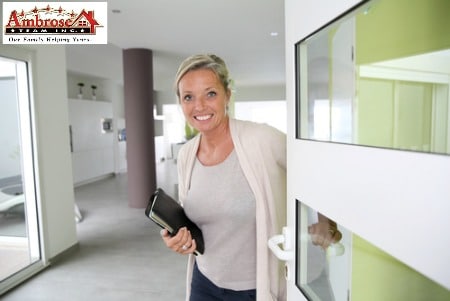 Step One: Credit Check
Before you begin the home buying process, you need to make sure you're properly equipped for the financial responsibility. Your lender, or the bank from whom you borrow the money for your home mortgage, is going to scrutinize your credit report and score. Before you apply for your home mortgage loan, inspect your credit report for any derogatory statements, past due accounts, or tarnishes. Clean up any negative items from your credit report before you apply for your home loan. This will not only expedite the home loan application process, but will also give you the confidence you need when applying, and spare you the anxiety of trying to clean up a credit mess.
Step Two: Savings
In most cases, you will be required to pay a down payment against the home mortgage loan, to the tune of about 20 percent of the home's value. You most likely will also be accountable for closing costs, which are not covered by your home mortgage loan. Closing costs include fees for appraisers, inspectors, clerical services, real estate agent commissions, etc. There may also be a good faith deposit required to be submitted with your offer to demonstrate your commitment to the transaction.
Step Three: Real Estate Agent
It's important that you find a qualified professional real estate agent who can work with you in the home buying journey. An agent can not only help you look for your dream house, but can advise you during offers, help you negotiate terms, and protect your legal interests. Interview agents until you find one with whom you are completely satisfied, have a good rapport with, and with whom you can communicate clearly.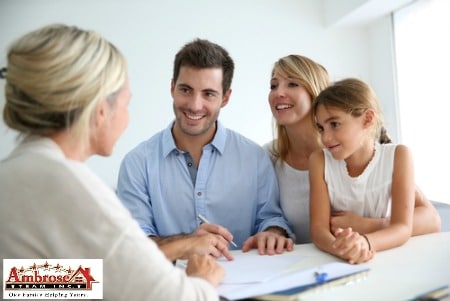 Step Four: Let the Games Begin!
This is the best part. This is where you get to put on your walking shoes and tour a variety of homes. Keep in mind that most homes for sale on the market have been staged, meaning they're dressed in their Sunday best to impress. Do not get caught up by fancy staging or model-home-like decor. Check the walls for cracks, check under sinks for leaks or mold, flush the toilets, flip the light switches, turn on faucets, test electrical outlets, and make sure the home is in good condition so you don't experience buyer's remorse. When you find a house you adore, don't fall in love yet. Before you can stake claim to daydreaming of future memories, your offer must be accepted by the seller, which may involve some back-and-forth negotiations, or worse, competing offers. Trust your real estate agent to guide you through this process.
Step Five: The Technicalities
This is where your patience is tested. When the offer has been accepted, you are already ready to move! But before you get the keys, the home must first have its title cleared, an appraisal, and an inspection. The appraisal and inspection are performed to ensure the bank that the home is worth what you're borrowing, and that its in good condition. Inspections look for things like damage to the roof, heating and air or other major systems, and termites. At this stage of the game, particularly if the appraisal shows a lesser value or the inspections turns up problematic areas, there are still room for negotiations, and it's the last chance for you to back out of the deal. Even now there could be complications, so hold off the celebration until those keys are in your hot little hand.
Step Six: Closing Day!
This is the day you've been waiting for! The papers are signed, the fees are paid, the title is transferred, and the keys are yours. Congratulations! You just bought a house!
Give Ambrose Team a call today to learn more about local neighborhoods, put your house on the market, or tour available homes for sale. You can reach Katherine at 316-807-5079, Randy at 316-312-3079, and Brian at 316-253-6442.