Buying your first house can have as many ups and downs as your first long-term relationship. In fact, buying a house is a long term relationship – to the tune of about 15-30 years. But before you jump in head over heels and fall in love with a house, slow down, educate yourself, and know what to expect in the process. This way, you truly can enjoy the home buying experience to the fullest.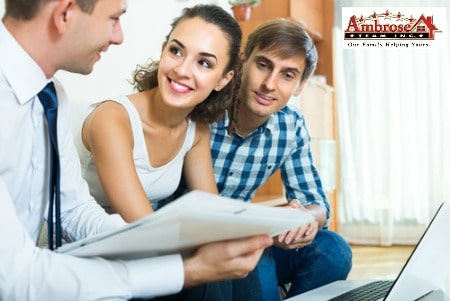 First time home buyers often look for a house first, then try to get funding. This is backwards. Waiting could cost you the house. Your home loan application should come first, and only when you've been pre-approved should you begin shopping for houses. Not only does pre-approval keep you from getting your heart broke from losing a house for lack of funding, but it also helps you know exactly where your home buying budget should be. Furthermore, pre-approval sends a clear message to the real estate agents and sellers that you are equipped and ready to buy a home.
Many first time home buyers don't realize how sensitive credit is at this time. Do not change your employment history, make any big ticket purchases, or apply for new credit until your home is yours completely. It would be horrible to lose out on a home loan because you made the silly mistake of applying for a $200 credit card from a department store just before closing day.
There are costs you may not be aware of as a first time home buyer. Closing costs are the fees accrued by all of the service providers involved with the real estate transaction of home buying. For example, the bank will need to verify the worth of the house to make sure it's worth what you're borrowing. The bank also needs to be satisfied that the house is in good condition. For these reasons, an appraisal and inspection are performed. The house also needs to be checked for a clean title, meaning there are no liens or tax holds. All of these fees add up to about 1-8 percent of the total value of the home you're buying. Closing costs are not included in your home mortgage loan and must be paid out-of-pocket, along with your down payment, which ideally is about 20 percent of the home's value.
It is possible to negotiate so that the seller pays the closing costs, but in the event of competing offers, that little contingency could cost you the house in the long run. Your real estate agent can help you prepare your offer and negotiate terms so you have the best chance of having your offer accepted by the seller.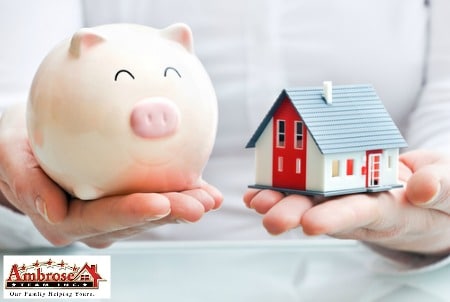 Another expense first-time home buyers are often unaware of is a good faith deposit. A good faith deposit is additional money out-of-pocket turned over with your offer. This ensures the seller that you are serious about your offer.
Remember, your home mortgage loan isn't going to be your only expense as a homeowner. You'll be required to carry homeowners insurance, may experience association fees, and will have additional utilities such as water, sewage, trash disposal, and recycling. On top of that, you are responsible for the maintenance, repairs, and upkeep of your property. It's a good idea not to make yourself house-poor, meaning you should always have a nest egg or an emergency fund to fall back on.
Buying a home is not a fast process. You may experience delays from the get-go if there are competing offers. Competing offers cause serious butterflies in the stomach because it means someone is trying to beat you to the punch and fight for the house as hard as you are. At this point, it's entirely possible that a competing offer may win, so do not sink your emotional teeth into a house until you're well past having your offer accepted.
Once a seller accepts your offer, it's time to begin additional lengthy processes, like setting up appointments for appraisals and inspections. When it's all said and done, you'll find yourself sitting at the closing table signing paperwork and receiving the keys to your new home.
Give Ambrose Team a call today to learn more about local neighborhoods, put your house on the market, or tour available homes for sale. You can reach Katherine at 316-807-5079, Randy at 316-312-3079, and Brian at 316-253-6442.