Looking to Sell a House in Wichita, KS? Always call 316-773-SOLD (7653) for Ambrose Team, most referred family real estate team & the local founders of Keller Williams Realty.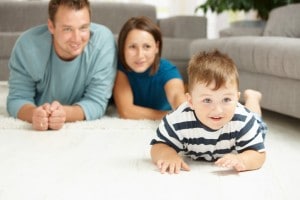 This is a list of Wichita KS Carpet Cleaning providers in Wichita KS and was created based on Wichita locals contribution via social media, and direct recommendations to Katherine Ambrose. Katherine does not suggest one company over the other and this list is in no particular order. Feel free to add your favorites by using the comments or the form below. Please do not bash any local carpet cleaners. This list was designed to support our Wichita local businesses, and to serve as one possible source of information for locals needing carpet cleaning services.
THE MOST REFERRED CARPET CLEANING SERVICES IN WICHITA, KS AS VOTED BY WICHITA LOCALS, IN NO PARTICULAR ORDER
Carpet cleaning services are important for any homeowner with carpeting, especially when it is time to sell! That's why, when it came time to find a new carpet cleaning professional for real estate clients, Katherine Ambrose put the word out on social media and through REALTOR® networks to find the best. What she found was a lot of passionate people that wanted to share their experiences with local carpet cleaners. Katherine was expecting a name or two, and instead got an overwhelming response and compiled the list here. Katherine personally interviewed most of the professionals on the list and notated some of what was learned in this process. In the course of research for this article, additional information was found to be useful and is provided below. Please call for estimates & to interview these companies yourself and make your own best judgement.
Your always welcome to call Ambrose Team to find out what services & experiences they've had since accumulating this data & more about who they are sold on! 316-773-SOLD (7653)
Here's the list:
America's Protech Restoration & Fine Textile Cleaning – APRCI, Andover, KS. 316-681-8000
Owner Brian Jeperson is very knowledgeable and highly certified. He has been highly recommended. He states he is the only active IICRC Certified Master Textile Cleaner & Woolsafe Fiber Care Specialist in the Wichita area. They do everything from high-end insurance claims, to landlord services. "As a professional floor care company we take great pride in our reputation, experience, education, systems & guarantee. We treat each home, office or rental property as if it were our own." "Whatever your needs or challenges we would love to provide you with the most outstanding service experience ever!"
Carpet Cleaning: (hot water extraction, encapsulation or bonnet); Carpet Repair & Re-stretch; Color Repair; Odor Control (pets or smoke); Tile & Grout Cleaning; Natural Stone Cleaning; Water Extraction;Water Damage Restoration.
CC's Carpet Cleaning      316-871-8973
Calvin was highly recommended by a local apartment manager.
Vielma's Carpet Cleaning      316-312-7055
Used by many Realtors and landlords as a very affordable option. Voicemail is in Spanish, AND owners also speak English.
Ultra Clean West: 316-945-9337      East: 316-733-0178
Multiple referrals for this company. Family owned, Jeff Masterson. Their company has served Wichita for 25+ years. Certified by IICRC, Licensed & Insured. Serving both commercial and residential customers, they promise their professional crew can make your carpet, upholstery, tile and grout look brand-new. They also do carpet repair & re-stretching; furniture cleaning; air ducts; and guaranteed pet odor removal.
Oxi Fresh     316-636-2345
Owners, Crystal & Eric Fahnestock 655-4303
Multiple referrals received for this company as well. They are a "green" company and use an oxygenated cleaning system. National franchise states the OxiFresh benefits are:
Fast One Hour Dry Time
Soft Drying With No Crunchy Residue
Safe for Children & Pets
Pet Odor & Stain Removal Experts
Committed to Being Green
Be Amazed    316-854-0558
Local owners, 13+years get nearly all of their businesses from word-of-mouth referrals. They provide individual written quotes. Highly certified. Cleaning by IICRC Certification and your Manufacturers recommendations.
Commercial & Residential: Carpet Cleaning; Air Duct Cleaning Service; Upholstery & Furniture; Area & Oriental Rugs; Janitorial Services; "make ready" cleaning for vacant houses; Pet treatment; Scotchgard treatment; Carpet Repair; Carpet & Vinyl Installation.
Color Brite Carpet & Upholstery Cleaning -Maize KS       316-943-3333
Owner, Randy McReynold's was highly recommended. Great before & after pics of their facebook page.
They clean Air ducts ☆ Dryer Vents ☆ Stone Tile and Grout☆Flooded Basements
☆☆Carpet Cleaning Special☆☆
6 Rooms traffic areas 150.00!!
No Charge for Stairs, Hallways, Bathrooms or Closet space!!
Add Stain Protection for 60.00
Snow White     316-721-4441
"We are the longest running, oldest carpet cleaning company in Wichita, Kansas. Since 1963, we have been serving Wichita and the surrounding areas. We mix old-school values with new-age technology. Many companies claim good customer service, but our track record and list of long-time customers prove it.
When you call Snow White Carpet Cleaning you can rest at ease because we will provide the BEST carpet cleaning, with the BEST service at the BEST price. Guaranteed! If you're not convinced you've received the best Wichita has to offer, we'll give you your money back." 24 hour Emergency Service.
Mr. Magic Carpet Cleaning Plus     316-390-2315
They declare: no overtime fees; low prices with high quality service; free estimates; no charge for cleaning carpet in walk in closets under 25 sq ft; no charge for hallways under 25 sq ft; no extra charge for chemicals;no rescheduling fees; we use non-toxic cleaning formulas
Mr. Magic…believes that God would not want us to 'break the bank' in order to have a Clean and Healthy Home. Home is where your heart is, so let Mr. Magic help you keep it clean! A clean home is not only a happy home… but a healthy home! That's why we're "tough on stains but easy on your wallet"! That's what we believe and that's what we do! We use non-toxic cleaning formulas that are natural and not only better for YOUR health, but better for our environment's health as well! Sometimes we may need to take longer to do the job..but we believe in doing it right the first time, because we know you're worth it!
Area rugs
Hardwood floors
Cloth Furniture
Leather Furniture
Pet odor and Stain removal
Advanced Fabric protection for your Carpet or Furniture
Autos or RV's
Water damage cleanup
New Life Carpet Cleaning     316-990-7847
NEW LIFE CARPET CLEANING Paul Jones has been serving the Wichita/Kechi and surrounding areas since 1978. Carpet Cleaning, Carpet repairs, Furniture Cleaning, Minor Water Damage Restoration.
Specializing in Residential Services.
Important: If you want your home & carpeting evaluated for selling be sure to call Katherine & Randy Ambrose for a FREE evaluation. Carpeting is a major consideration when it comes to selling a home for top dollar and Ambrose Team can advise you on any flooring & decor questions to protect your investment and maximize the equity you get when it comes time to move. Always call (316) 773-SOLD….773-7653.